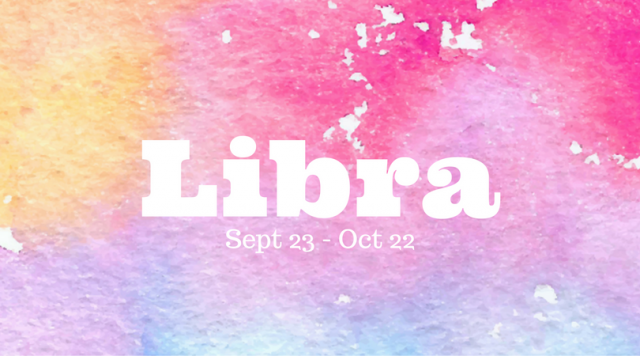 As Libra season is coming to an end, it's an important reminder to stay empowered and celebrate yourself. You don't need to feel bad about allowing yourself to indulge. This week, exercise your mindfulness. Seeing a clearer picture of what your future career goals are should be easier, which makes it a good time to draft a to-do list of the necessary steps to get there. Being proactive in terms of your career will be important at the beginning of the week, because remember Libras need time to recharge. An invitation out this weekend could be a much needed positive sign for your love life.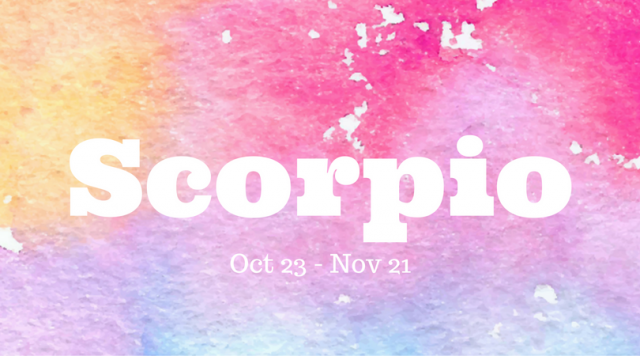 Scorpio season starts Sunday, and a focus on you is finally coming at a much needed time! If you've been feeling overworked and overwhelmed, look forward to re-energizing and finding the inspiration you're looking for. The oncoming of this inspiration should be a reminder to stop being so closed off. Whether you've been drawing away from friendships or romantic relationships, it's time to allow yourself to open up again. With your birthday season just around the corner, your friends and loved ones are going to want to celebrate you. Allow them to do so, and you'll get a good sense of who is there for you for the right reasons.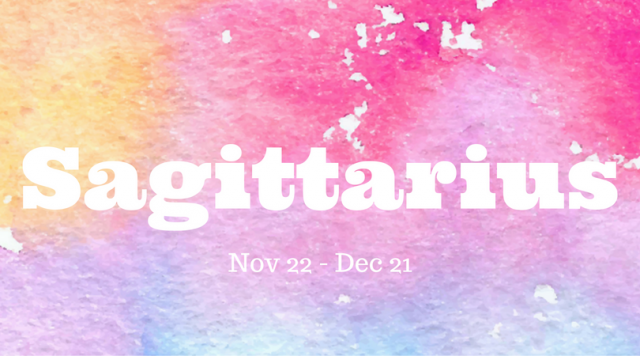 You're in luck, Sagittarius. This looks like an especially eventful week for your love life. Keep an open mind and enjoy the extra attention. If you've found yourself to be extra self-critical lately, this week is an important time for self-love. Forgive yourself for mistakes you've made in the past and embrace the flaws that have been holding you back. It's also the perfect time to let go of all that drama that's been plaguing you lately! This week is all about love, acceptance, and moving forward.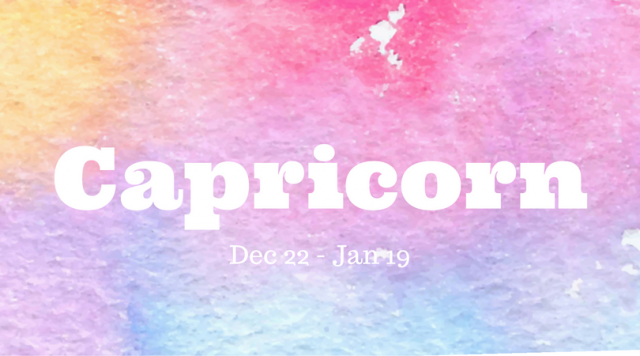 The theme for your week, Capricorn, is progress! Keep your head in the game, and you can expect some major payoffs for it. Professionally and socially, people are looking to you to lead this week. It's time to manage your time wisely and enjoy all the benefits of a balanced work and personal life. While you'd normally err on the side of logic, your emotions might get the best of you this week, which isn't a bad thing. Allow yourself to tap into your emotional side without feeling guilty for it.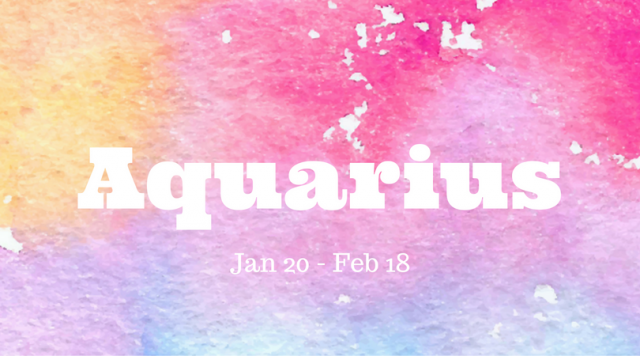 When it comes to love, you might be having to deal with some disapproval from your friends or loved ones this week. Take their advice with a grain of salt. While their intentions are good, only you yourself can know whether or not pursuing this relationship is good for you. The need to get away and implement changes is going to be very real this week. You might be feeling like you've been stuck in the same routine for too long with little-to-no growth. Focus on some necessary changes this week. New places and new beginnings will help recharge you. Don't be afraid to admit to yourself that it's time to move on.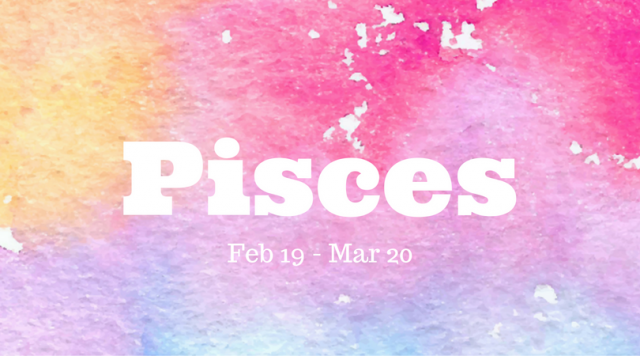 Dear Pisces, it's time to stop comparing yourself. You feel like you can't help it, but comparing yourself to other keeps weighing you down. It might be time to take a small break from social media and focus on just you. Also, get ready to schmooze, Pisces. Beginning this Tuesday, you're going to want to be on the lookout for windows of opportunity in terms of your career. Networking opportunities are going to be extra important this week, so make sure that you don't shy away from them. Making that important connection could be much easier than you think.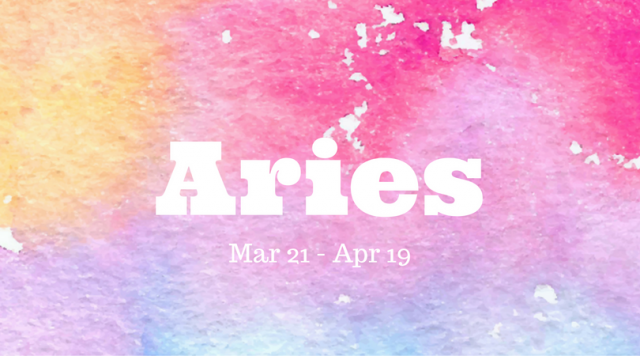 You might find yourself having that conversation you've been trying to put off over and over again this week. Keep cool, and try not to let emotions take over as you talk things out. The criticism that you've been having to deal with could be stressing you out, but it's going to feel good to get this out of the way. Take a moment to examine whether or not you've been changing yourself to appease others too often lately. This could be a factor in what's stressing you out. Decide whether these changes are helping you or simply making others happy.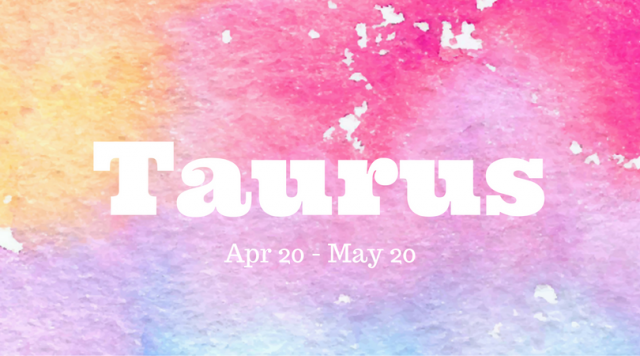 This week could present you with the change of routine you've been craving. If you've been feeling drained lately, these changes could be energizing. However, in terms of your love life, although these unexpected events might not lead to anything permanent, they can definitely make for some exciting stories. Embrace these changes, have a little fun, and live in the moment. Since things might seem unbalanced this week, try not to make long-term decisions that are too sudden and that have not been thought out. While they might seem like a good idea this week, you could come to regret them.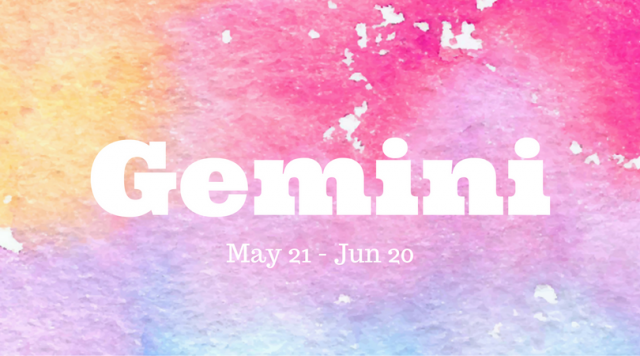 Your love life might be shaken up a little this week, Gemini, and who it's shaken up by is going to surprise you. Give that person who doesn't completely fall in line with your type a chance. It could make for a nice surprise. You also may find that meeting new people is going to be easier for you this week. Use this to broaden your social and professional network, which could open up doors in your love life and your career life. This especially social week could put a strain on completing your to-do list. Put in the extra effort to stay focused.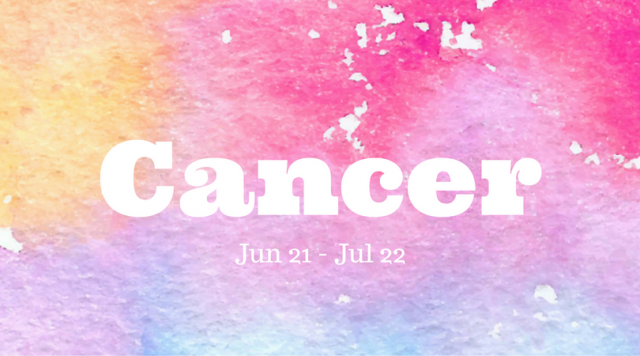 You have had no problem tapping into your emotions lately. Keep this going to help you fully realize what is truly important in your life, and don't be afraid to vocalize these things. You'll be able to get a better understanding of what you want for your future. However, you might find your thoughts and emotions to be a little overwhelming in the coming days. This could lead to a potential conflict with a friend. Add some extra physical activity to your life this week to help clear your mind once your goals have been established.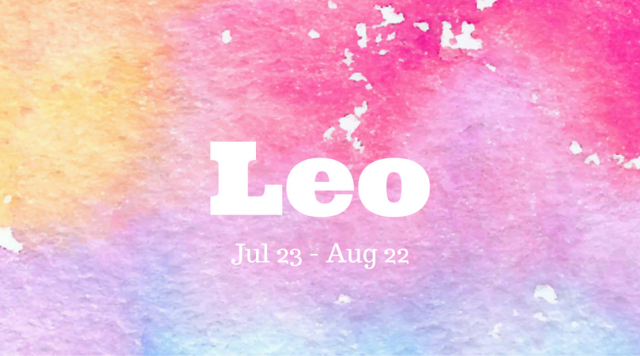 This is a big week for decision making for you, Leo. Stay rational and don't be afraid to go to a friend for advice. Talking about your issues can help you realize which decisions will ultimately benefit you. Don't let these upcoming decisions keep you from having a little fun. The urge for spontaneity will be strong this week. It's ok to let loose sometimes, and it can even help you destress. You may be finding yourself unavailable to those who care about you, so over the weekend, make time for family and those important to you.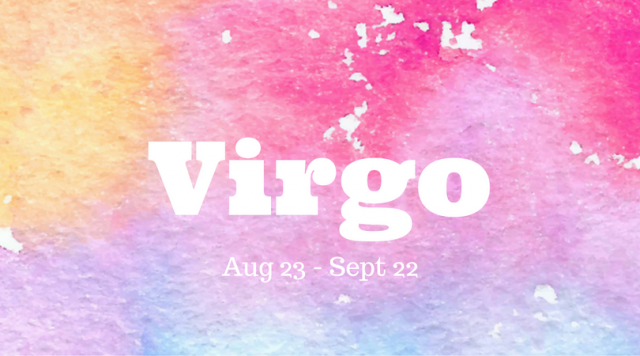 The latter half of this week can be especially dramatic for you if you're not careful. Unless you're ready to address an underlying issue you've been avoiding bringing up, it could be time to rethink who you want to spend most of your time with. Additionally, as significant decisions are going to have to be made in your near future, take the time to focus on our financial life. Analyze your spending habits and determine how you can improve them. It's time to stop putting off making a plan for your longterm success.