Bamboo Fabric
Widely considered as a more renewable source than cotton, materials made from bamboo are becoming more and more sought after, especially by green-conscious individuals. Besides growing quickly, bamboo also uses just 1/3 of the amount of water that is necessary to grow cotton. It has no natural pests, so it can be grown with little to no pesticides and herbicides, and keeping bamboo plantations organic is relatively simple.
Fabric made from bamboo is extremely soft. You will be able to feel this difference whether your bamboo socks are made from bamboo yarn or with rayon from bamboo. Many liken it to the feeling of cashmere, and the quality of the fabric is agreeable even to sensitive skin. Many people who cannot wear hemp or wool directly on their skin because of allergies experience no irritations from fabric made with bamboo. The fabric is durable and sustains its softness even through multiple washes.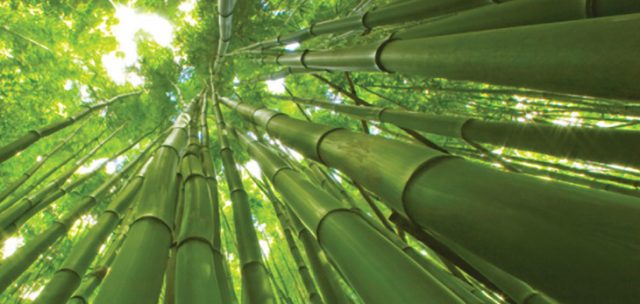 One of the most unique qualities of bamboo fiber is that it is antibacterial. Its antimicrobial bio-agent called "bamboo kun" is found naturally in its fiber and allows bamboo fabric to be odor resistant as well as antibacterial and antifungal, even after multiple washes. Additionally, bamboo itself can take in up to three times its weight in water, and its fabric has the ability to pull moisture away from the skin, allowing it to evaporate. Even though it's a soft, light fabric, it also has great insulating qualities. When compared to cotton, it also requires less dye, making it a sustainable option.
Bamboo Socks
Given its durability and antibacterial qualities, bamboo fabric lends itself as the perfect material for quality, comfortable socks. Bamboo socks are going to allow you to walk in comfort all day long, and you'll no longer have to worry about chafing or irritation. The unique fabric is perfect all year round. It will keep your feet cool in warmer months and help insulate heat during colder temperatures.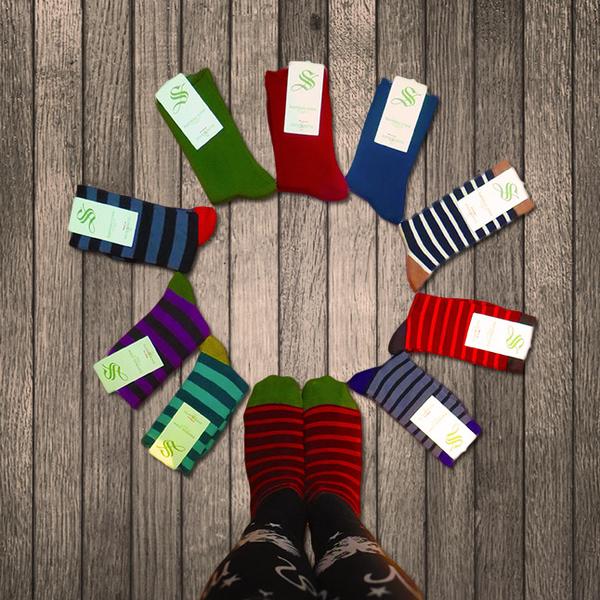 Bamboo socks are also going to help keep your feet dry, thereby helping you avoid fungal infections. The material's fibers are known for their moisture-wicking qualities. This makes for a breathable, more antibacterial sock. This antibacterial quality also keeps feet dry and odor-free.
As the only barrier between your skin and your shoes, you want to make sure your socks won't cause irritation. With its extremely gentle and hypo-allergenic fibers, eco-friendly bamboo socks are better for the environment and better for your skin.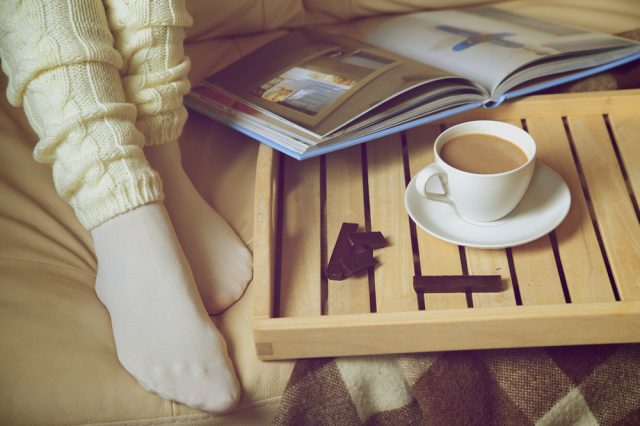 Where You Can Find Them
Perhaps the widest selection of bamboo socks is available at Amazon, and the filters available on the site make finding the right pair incredibly easy. Whether you're looking for a particular cut, color, style, or pattern, Amazon simplifies finding exactly what you want.
Cariloha offers their super soft socks at an incredible deal. When you buy three pairs, the company will give you your fourth pair for free. Just add four pairs to your shopping cart, and you'll see the coupon go into effect at checkout. Whether you are looking for athletic socks or more dressy socks, Cariloha offers a multitude of styles and colors. Even if you don't take advantage of the buy three get one free offer, you still get a great deal. Each pair runs for approximately $12-$15. In addition to socks, you can find bedding and clothing made from bamboo at Cariloha as well.
While the options available at Joy of Socks are not strictly made from bamboo (they also offer socks made from regenerated cotton), you'll still be able to find bamboo socks with unique patterns here not available on other websites. Just pay attention to the name of the product to ensure you are purchasing a pair made of bamboo. At Joy of Socks, you can find ankle-length socks, knee-high socks, striped socks, and almost any pattern imaginable. Many of the pairs found on Joy of Socks only cost about $10. With its variety of animal prints and socks featuring artwork and literary references, these socks make finding the perfect gift for virtually anyone easy.
EEKOE bamboo socks are designed in California and are made in the United States. The founders of the company come from a background of action sports music, motorsports, and an interest in the outdoors and travel. Given their backgrounds, they were looking to be able to provide a product that was durable and optimal for the on-the-road lifestyle. With their "Simplify the Sock" slogan, you won't find crazy colors and patterns at EEKOE, but you will find long-lasting socks with various degrees of cushioning. Pairs run from about $12 - $18, depending on style and cut.
BestBambooSocks.com sells Ecosox brand bamboo socks, which are woven from bamboo viscose fibers. For added comfort and durability, their socks feature extra padding on the lower half. They offer a multitude of styles and colors but also a variety of types of socks. At Best Bamboo Socks, you can find diabetic socks, compression socks, hiking socks, athletic socks, and more formal socks for work. You can also find cuts ranging from no-show to knee-high. All are made from bamboo and 90% of them are made in the United States.  Most socks are priced at $7.99, and you qualify for free shipping if you buy four or more pairs.
Based in Portland, Oregon, Sock Dreams offers bamboo socks in a wide variety of colors and patterns. They also offer products made from bamboo yarn as well as those made with rayon from bamboo. There is a key difference between these two types. Socks made with bamboo yarn are made directly from bamboo fiber. Bamboo yarn is going to give socks their antibacterial and superior insulating qualities. Rayon from bamboo is instead made with cellulose from the plant. Although socks made with rayon from bamboo do not carry the same benefits as those made with bamboo yarn, they still have a silky quality that comes with an inexpensive price tag. Depending on style and cut, the price for a pair of socks from Sock Dreams ranges from $8 - $25. Local customers also have the option of picking up their online orders in-store.