"Love is a canvas furnished by nature and embroidered by imagination." -Voltaire
Visionary Artist Sean Yoro, known as Hula, brings the wise words of the French Enlightenment writer to life through his powerful paintings—each of which is an exercise in combining the beauty of the natural world with uninhibited desire to both create and advocate. Painting from his paddle board, Hula takes on an unconventional approach to creating beautiful, hyper realistic murals that appear to be half submerged in water.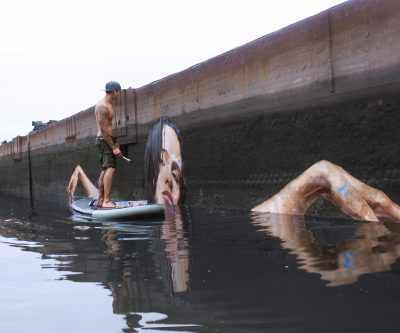 His unique retrospective showcases his passion as he integrates his love for being in the water and for the natural world with his craft by drawing attention to rising sea levels. Hula painted these murals in abandoned locations where they were often overtaken by nature, thus calling upon the viewer to grow awareness about climate change. Situated right above the water-line, the reflections of these acrylic paintings are mirrored into the water.
Hula thought of the idea three years ago, when shooting photographs of women underwater for prospective paintings. Years later, the Hawaiian born artist is once again drawing attention to conditions of climate change and the environment with his most recent project "A'o 'Ana." Translating to "The Warning" in Hawaiian, the mural calls upon a unique medium, that of melting sea ice.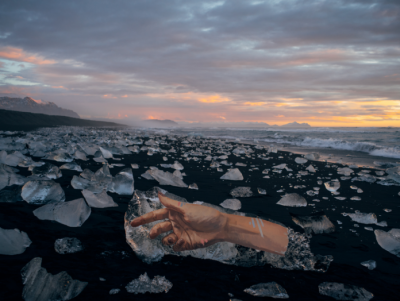 True to its name, the project surfaces discussion the implications of climate change like widespread drought, melting glaciers, and the gradual submergence of islands under water. While scouting for a proper location in Iceland, Yoro was exposed to the rapid melting of ice, constant cracking and flipping, and what would become the most challenging work conditions of his artistic career.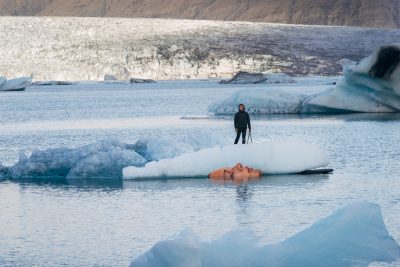 All oil paints and mediums used for each of his projects are completely non-toxic, made with alkali-refined linseed oil or safflower oil and natural pigments. Hula proposes a reconfiguration of the scene by recreating what he witnessed as he painted— the sound of ice cracking as a continuous background noise. Because his canvases are constantly melting, Hula hopes to spark something in those who find them— a representation of the "millions of people in need of our help who are already being afflicted from the rising sea levels of climate change."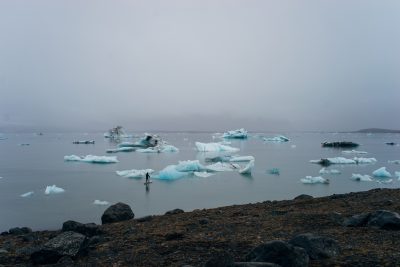 Although temporary, Yoro's one of a kind, artistic approach to advocacy for global warming proves perpetual. The ephemerality of his work speaks volumes and is a symbolic means of educating masses on the importance of taking action and preserving the beauty of the natural world for future generations.
All Images Via Hula