The DJI Phantom 3 Professional Quadcopter is a great piece of technology. This is without exaggeration, one of the best gadgets going around the realm. With easy setup features, 4K camera quality, sleek design and tremendously long range, this state of the art technology is going to stay around for a long time. People have accepted it with open arms, and most of them have expressed their happiness after using it.
Let's check out some of its main features and benefits.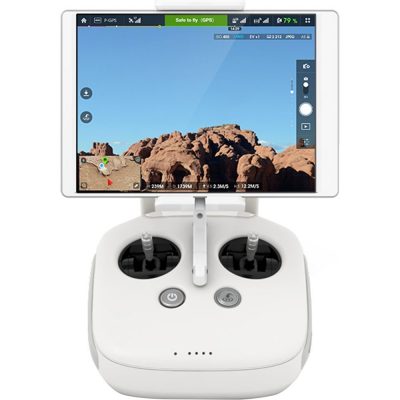 The main features:
With this Phantom 3 professional quadcopter you can become your very own producer and express a story which was unheard before. You can reach for the sky and get stunning footage from a new viewpoint. With its crystal clear camera quality, HD video display and inbuilt flight controls, you will be able to get professional quality footage.
The features which make the product so desirable:
The Phantom 3 professional you will be able to shoot videos up to 30 frames/second; all in stunning 4K clarity.
The Quadcopter comprises of a 12-megapixel camera which makes way for crispier and resounding picture quality.
All you have to do is connect the device to your phone of tablet and with a 720pHD resolution you will be able to watch everything live as the device flies around.
The controls of the Phantom 3 are very. However, you will have to keep your device under your command completely while checking the most employed feature incorporated into its remote control.
The Phantom 3 comprises a safety mode which assists beginner pilots to learn about the flight mechanisms. It enables you to find out how safely take flight in a restricted region.
The Phantom 3 is compatible with your mobile phone. You will have complete power at your fingert You just have to control the camera as well as the flight setting, and you can do that all by sitting down in one place. Its mobile app is quite powerful and gives you control over the entire device.
The Phantom 3 quadcopter has a vision positioning technology which allows you to fly indoor, in low ground levels and also in GPS free regions.
The weight of the Phantom 3 quadcopter is 16 pounds
There is also a warranty which is associated with it.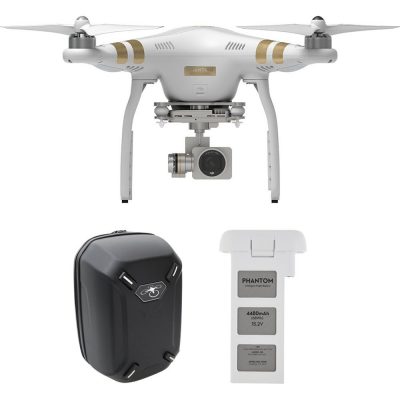 The advantages of the unit:
The design of this quadcopter is superb
The camera gives out stunning 4K image as well as video footage
The controls are easy
The set-up is also easy
The range and its reliability is something which you are going to love
The disadvantages;
Despite the craze of this quadcopter it also has its fair share of bugs.
Some have stated that this DJI model died in 4 months due to some battery issues
This baby is also a loud one as compared to some of the other drones around
Final Say:
The DJI still has to make some improvements in this model. However whatever they have come up with is a specimen of beauty. The 4K image and videos, the easy flight controls, the sleek design and its range and reliability- all suggest that this drone to be scintillating.
[x_button shape="rounded" size="regular" float="none" href="http://amzn.to/29DCy8G" target="blank" info="none" info_place="top" info_trigger="hover"]Get Your Phantom 3 On Amazon[/x_button]