Whether you are traveling domestic or internationally, a carry-on bag is essential.  What you take in your carry-on bag can make traveling extremely pleasant, and can be your savior in tricky traveling situations like flight cancelations.  Here are essentials to put in your carry-on bag on your next big trip!
Your Traveling Document
This one may be obvious, but it is vital to have all the essential documents for your travels in your carry-on bag.  These important documents include:
Forms of identification
Boarding passes
Hotel accommodation information
Any other information for immigration forms
[caption id="attachment_8275" align="aligncenter" width="640"]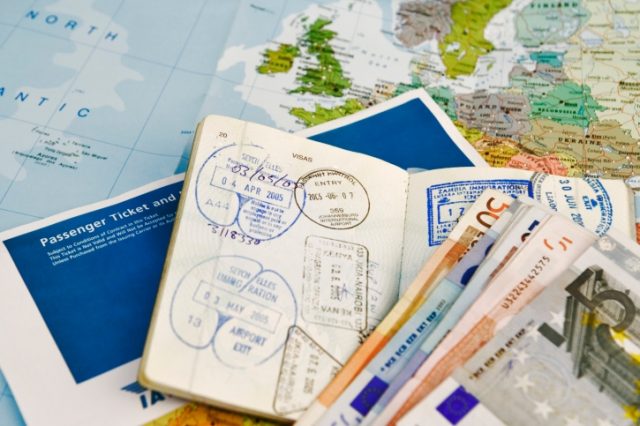 worldvisatravel.com[/caption]
Toiletries
Traveling often times leaves you feeling dirty, but carrying on toiletries can really make all the difference in the world.  First, it is important to know how much liquid can be in your toiletries.  This way, you do not have to worry about security throwing anything out.  The Homeland Security website states that you can carry on a, "3.4 ounce (100ml) bottle or less (by volume) ; 1 quart-sized, clear, plastic, zip-top bag; 1 bag per passenger placed in screening bin. One-quart bag per person limits the total liquid volume each traveler can bring. 3.4 ounce (100ml) container size."  Do not fret though, because many places like Target have made travel sized toiletries!
Now that you know the measurement restrictions, here are toiletries that will leave you feeling refreshed mid-flight.
Baby Wipes and Deodorant can give you that "just took a shower" feeling, especially during a long international flight.
You meet some great people while traveling!  Don't be self-conscious about having bad breath after you take a nap.  Freshen up, bring your tooth paste and brush, and have yourself a nice conversation with the person next to you.
Chapstick
Face wash
Lotion
Because flying tends to dry out your skin, it is important to wash your face and moisturize while flying to prevent breakouts.
[caption id="attachment_8276" align="aligncenter" width="640"]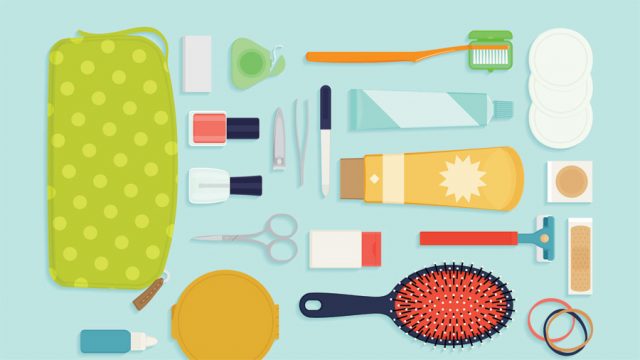 tescoliving.com[/caption]
Sleepy Time Aids
Sleeping is the best way to pass the time on a plane, especially during international flights.  Sometimes without the proper sleeping aids, it can be hard to get a pleasant sleep on a plane.  These sleepy time aids include:
A good sleeping pillow
Sleeping mask
A blanket
Socks
Ear plugs
Sleeping pill or supplement
[caption id="attachment_8277" align="aligncenter" width="595"]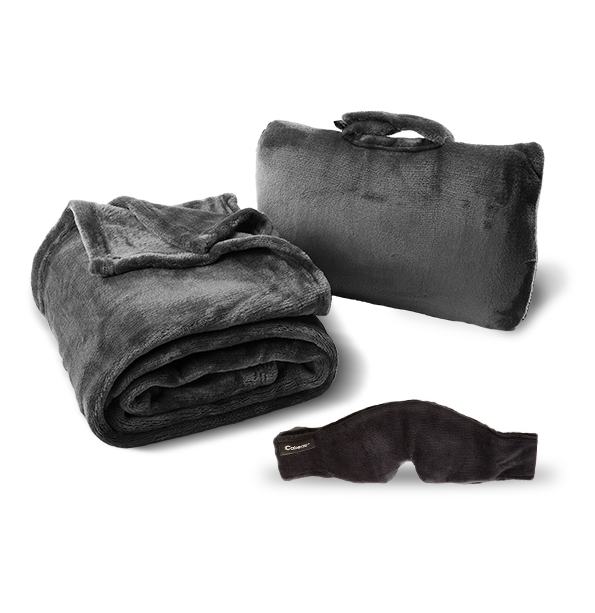 cabeau.com[/caption]
Clothing
It is important to pack at least one or two outfits in your carry-on in case anything happens to your checked bag.  Check the weather of your destination.  Once you know the weather, you can plan accordingly to what kind of outfits to bring in your carry-on.  Bring at least:
A good/warm jacket
Something to sleep in
A day's outfit
extra undergarments
Also, if you are traveling for a special occasion, it may be a good idea to carry the dress or suit on the plane with you in case something happens to your checked bag.
[caption id="attachment_8278" align="aligncenter" width="600"]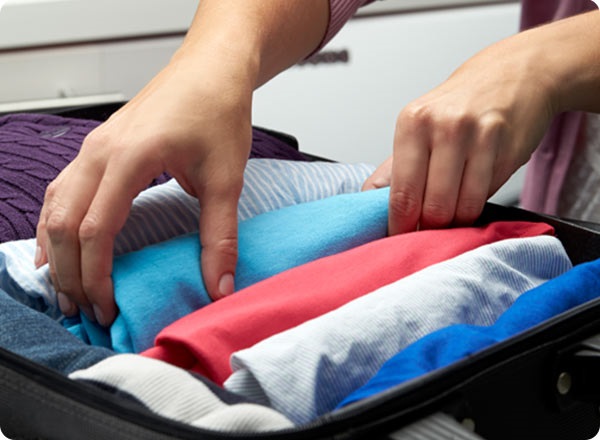 downy.com[/caption]
Valuables
You never want to pack anything too valuable or breakable in your checked bag.  This includes:
Jewelry
Money
Cameras
Laptops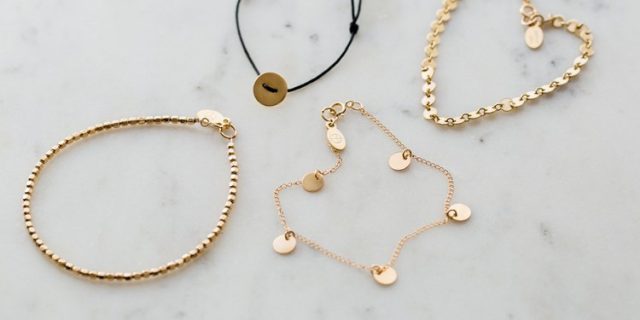 Medicine
It is always smart to have medicine in your bag while traveling.
Tylenol or ibuprofen- for Headaches
Dramamine- for Nausea
Pepto-Bismol- for Upset Stomach
Airborne or Emergen C- Immune system boosters
[caption id="attachment_8280" align="aligncenter" width="640"]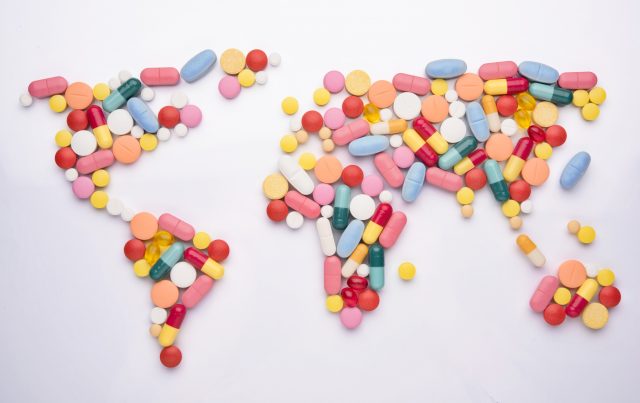 usnews.com[/caption]
Entertainment
If you are not sleeping or having a nice chat with the person sitting next to you, you will probably be thinking what you can do to pass the time.  Here are few things to bring to keep you entertained:
A book or a Kindle
Ipod/smart phone

If you are not listening to music, many flights offer wifi.  You can download apps like Hulu to watch movies or TV shows
Don't forget your phone charger as well

Your Laptop
[caption id="attachment_8281" align="aligncenter" width="620"]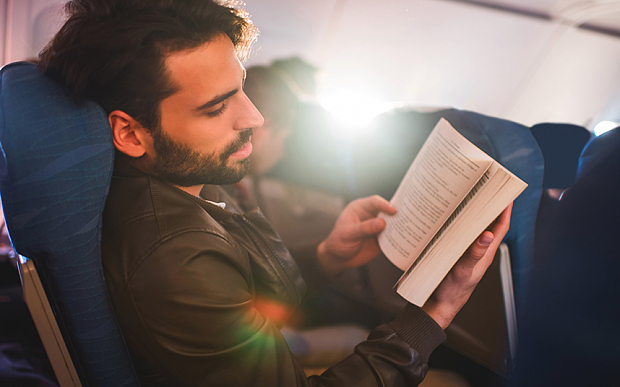 jovago.net[/caption]
Snacks
To avoid buying pricey foods on airplanes, pack some snacks to conquer your cravings!  Also, don't forget to fill up your water bottle or buy one after security!
[caption id="attachment_8282" align="aligncenter" width="640"]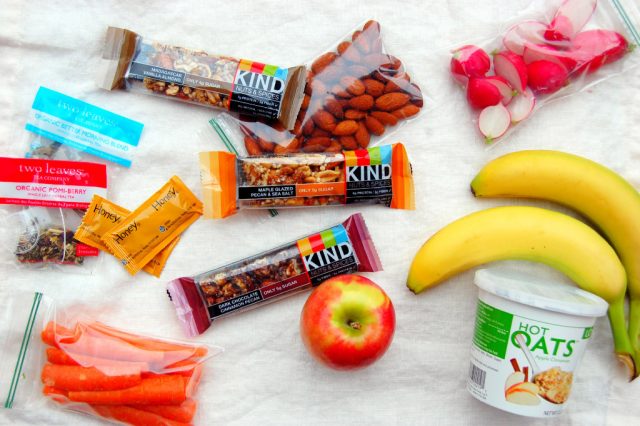 uprootkitchen.com[/caption]
It always feels good to be prepared!  Next time you travel, don't forget these essentials in your carry-on bag!