Nowadays, Hillary Clinton's closet consists of one thing and one thing only: The Pantsuit. She has one in literally every color known to man. But let us reminisce about the times when Hillary actually looked quite sexy when she chose to wear anything other than a pantsuit.
Yaaas Girl…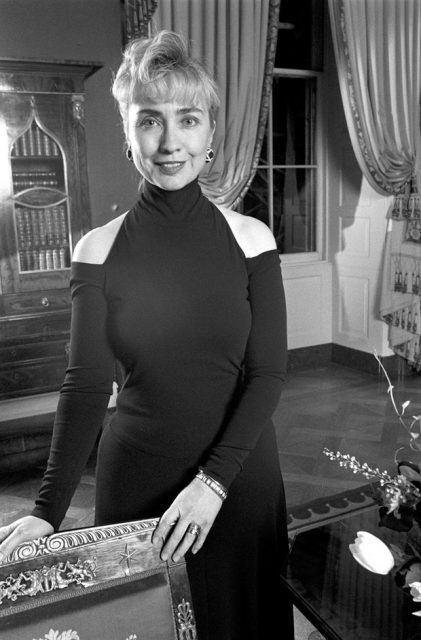 Shine Queen, Shine…
[caption id="attachment_2036" align="aligncenter" width="407"]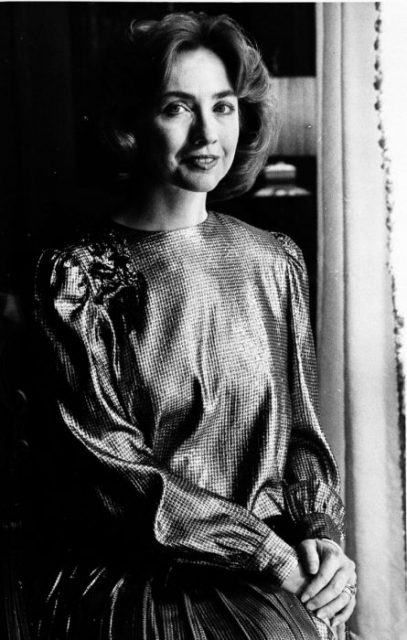 Arkansas' first lady Hillary Rodham Clinton is seen in her inaugural ball gown, 1985. (AP Photo)[/caption]
Vintage Barbie Over Here…
[caption id="attachment_2037" align="aligncenter" width="640"]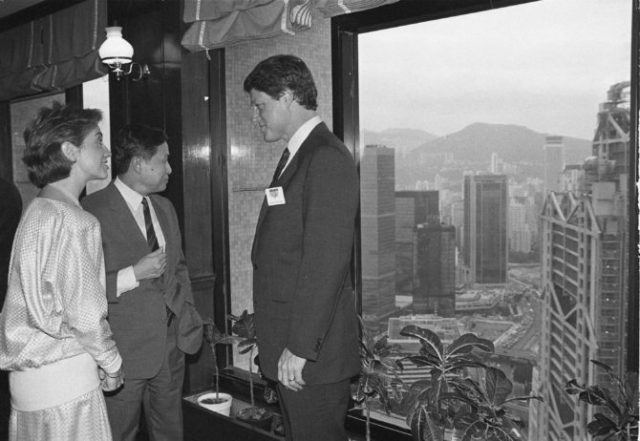 Gov. Bill Clinton of Arkansas,right, and his wife Hillary Rodham Clinton, chat with Mochtar Riady, chairman of the Hong Kong Chinese Bank at a reception hosted by Riady, Oct. 7, 1985. Clinton is in Hong Kong for a three-day trade promotion tour. (AP Photo/Dick Fung)[/caption]
Pure Glamour x2…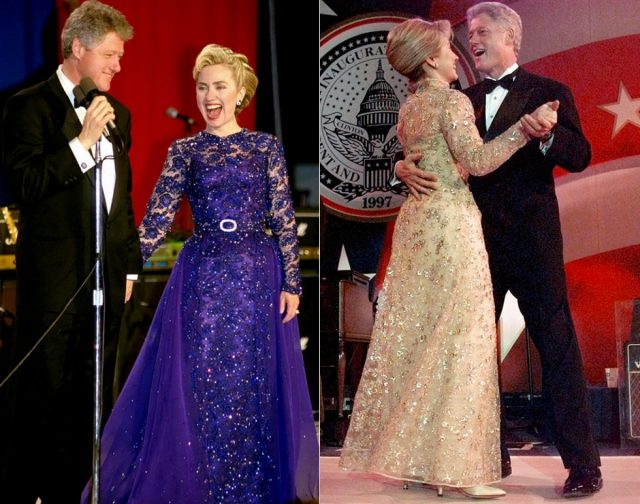 Trés Chic Madame…

Err…We'll Go Ahead And Excuse This Travesty, But At Least It's Not A Pantsuit…So…Go Girl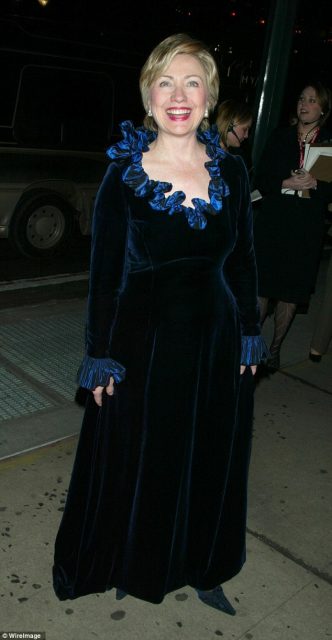 Hillz Slayteration…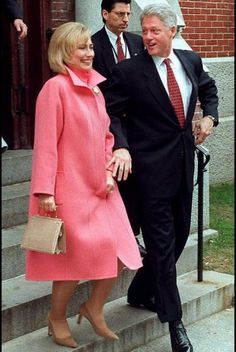 Little Bo-Peep Chic…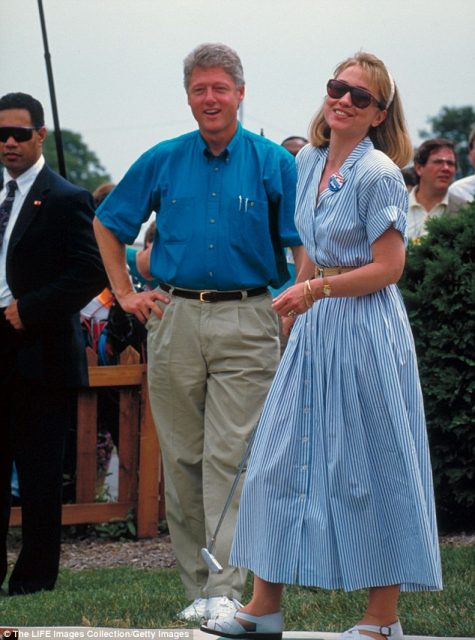 Weeerk Them Sleeves Honey…
[caption id="attachment_2043" align="aligncenter" width="428"]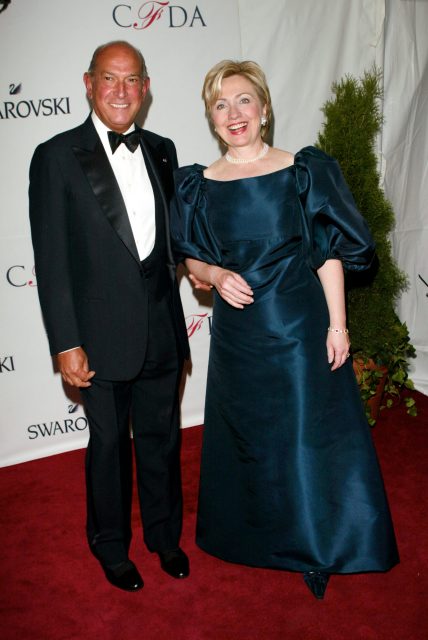 Sen. Hillary Clinton with designer Oscar De La Renta arriving at the 2002 CFDA Fashion Awards at The New York Public Library in New York City. June 3, 2002. Photo: Evan Agostini/ImageDirect[/caption]
Epitome Of Elegance…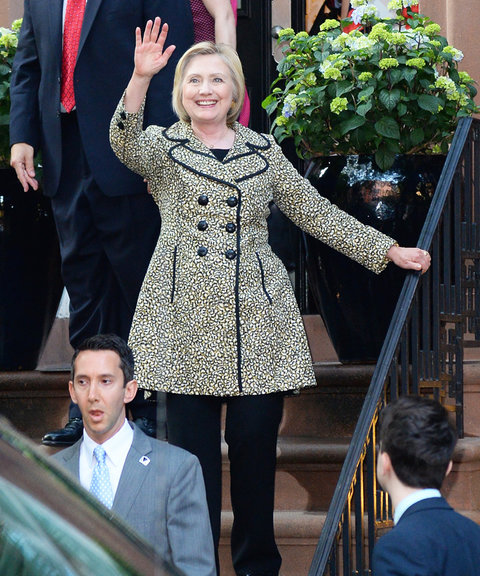 Elmo & Big Bird Are Giving Me LIFE…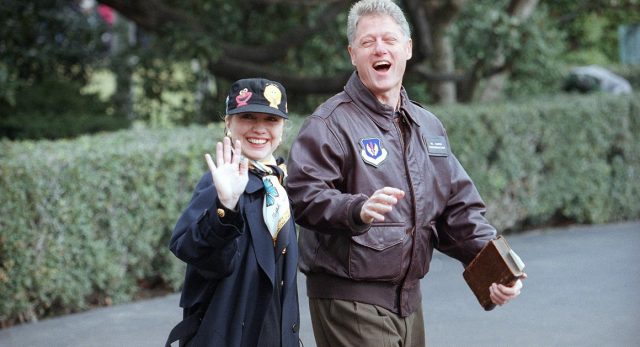 Slay That Leopard Print Ma…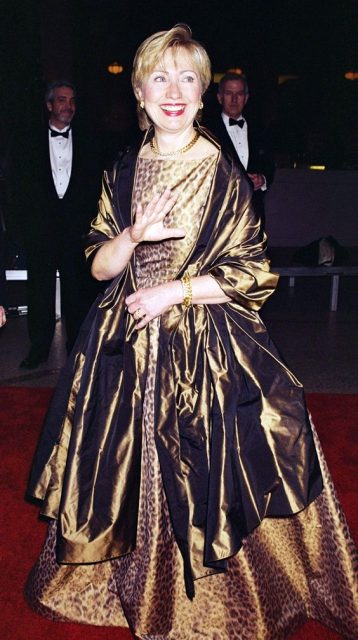 She Stays Flossy…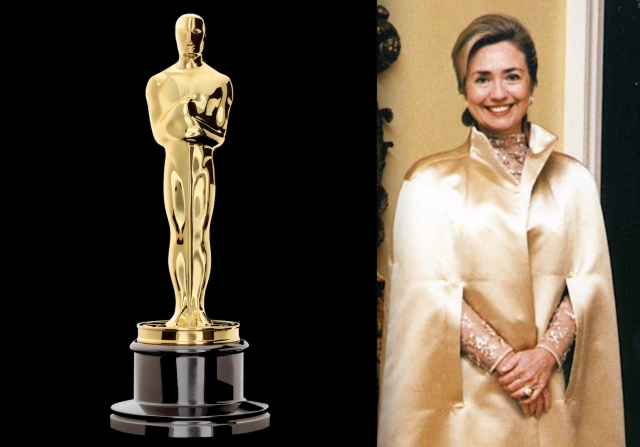 Hillary!!! Please, enough with the pantsuits!