This cool urban artist who everyone is calling the next Andy Warhol or Jeff Koons, shocked many in the New York art community last July with his brand of gritty, erotic sexually charged work during his solo exhibition at Chelsea's Sepia Gallery. A large number of art enthusiasts and cool young millennial fans waited in a long hot summer line to meet the famed artist Marko Stout and see his much talked about latest works, and once again, Mark Stout certainly did not disappoint!
The exhibition included vibrant aluminum paintings with Stout's trademark nude women in rabbit masks and various other edgy themes, such as a woman with a ball gag and one giving the middle finger to the art viewers. The show also includes a backroom installation of Stout's film works, one of which featured a young woman masturbating to orgasm. Additionally, the artist's models where present to meet and have picture taken with the opening night party attendees.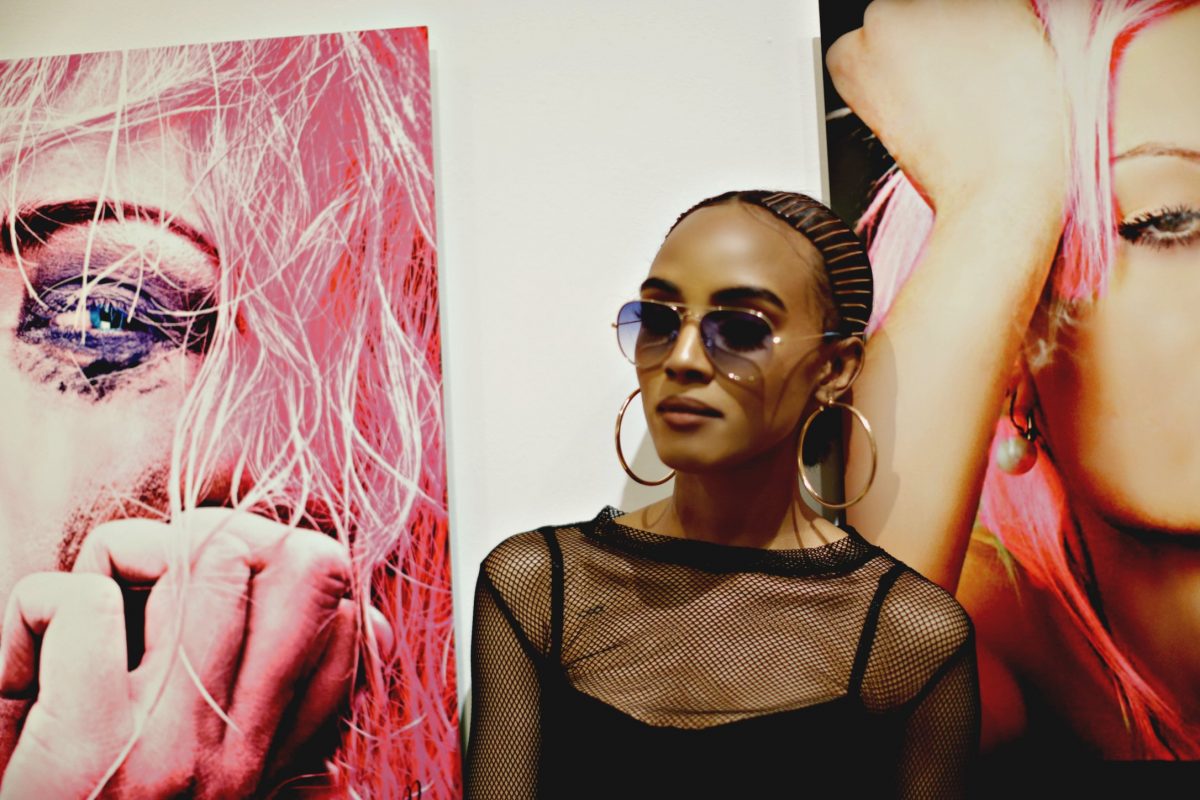 Marko Stout is considered by many to one of the hottest multimedia artists working today. Stout's raw and gritty style has made him a sensation in New York City, particularly with the millennial crowd who seem to most connect with his work. These younger fans have created a social media buzz and developed a cult-like admiration for Marko Stout, which has gained him even more attention. This has been noticed by art collectors, causing an increase in both the demand and the prices of his work. The Huffington Post has called Marko Stout, "the next Andy Warhol" and "the quintessential New York City Artist."
This extensive social media buzz and cult-like attention among fans of the artist, along with the artist's rising sales and crowded gallery attendance has many in the media and art world comparing Stout and his works favorably to the artistic giants Warhol and Koons. Stout's reputation grew rather cult-like with the chic art crowd over the years, and now with major city solo shows under his belt, collectors in the established art world are turning their attention to the artist's gritty urban works. Marko Stout's works can be seen at numerous international art galleries, trendy nightclubs, private collections, and throughout the art world.
Image Source: http://www.markostout.com