It's Thursday which means it is time for your weekly (if not daily) dose of "are you kidding me?" Texas native Jeremy Schuler is going to be attending Cornell as a freshman this upcoming fall. Cool good for him right? Why should you care? Well Jeremy is just twelve years old.
This extremely intelligent twelve-year-old will be following in his parents footsteps by studying engineering. Harrey and Andy Schuler, who are both aerospace engineers, realized early that their son was not ordinary. Quitting her job to focus on raising Jeremy, Harrey found it difficult to find any program that would challenge her son academically. So she decided to homeschool him herself which led to him graduating from Texas Tech University at the ripe old age of twelve.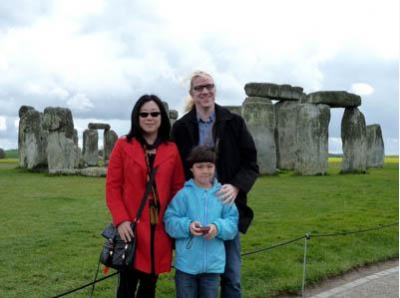 Jeremy is now on track to be the youngest graduate from Cornell University at the age of 16. When he found out that he got accepted to Cornell he was "excited" and also exclaims that "it is the best choice for me." Jeremy is already looking forward to his upcoming freshman experience. He explains:
"We've been to Cornell a few times, visiting family, and their food is good, which is very important," Jeremy said with a giggle. "I'm also excited to learn new things and make new friends. Cornell will be different, though, especially in the first few weeks as I'll need help to navigate campus and get used to life at school because I've been homeschooled my whole life."
Yes Jeremy, don't forget to hit up Sweet Sensations with your fellow twel- oh wait. Just try the cupcakes, they're to study for.