As a Peyton Manning and Colts fan, Superbowl "L" was as close to a perfect Super Bowl that one could ask for at its Fiftieth Anniversary game, even if Manning didn't offer his best performance. However, with Fifty-one looming on the horizon the time for more Super Bowl excitement is near. Unfortunately, the New England Patriots and Tom Brady will be in it again…Yawn! Although, they will be rivaled by Matt Ryan and the Falcons.
[caption id="attachment_8237" align="alignnone" width="400"]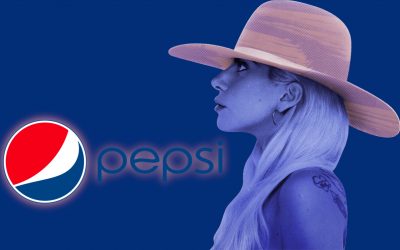 Pepsi[/caption]
This upcoming Super Bowl on February 5th promises Lady Gaga for the Halftime show as she will provide a definitively unique performance that will undoubtedly be criticized as most halftime shows in the past several years have been. Although, things have changed in the halftime shows from the ones in the 80's and 90's which were performed as themes such as in 1995's "Indiana Jones and the Temple of the Forbidden Eye" and 1993's "Heal the World" that featured Michael Jackson. This year it will be held in Houston, TX at the NRG Stadium and the National Anthem will be sung by Country singer, Luke Bryan. There are also the hilarious and stunning commercials that are anticipated every year and will most likely be led this Super Bowl Sunday by WIX, Skittles, Snickers, and Intel.
[caption id="attachment_8239" align="alignnone" width="400"]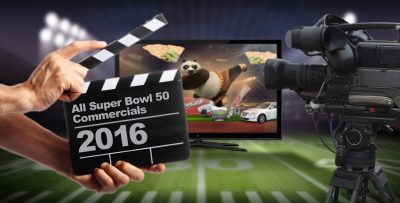 via superbowlcommericals.co[/caption]
The most exciting part of the game, of course, is the game, at least we hope. I don't know if it can compare to Super Bowl XLI which featured the Indianapolis Colts against the Chicago Bears, while in miserable weather they were pitted against each other, and the Colts barely scraped out a victory at the end for which the Colts and Peyton Manning were famous. This became the first Super Bowl to feature not only one African American Coach but two, Tony Dungy and Lovie Smith. Another recent memorable Super Bowl was XLII where Tom Brady went up against Peyton's younger brother Eli. Most people had no doubt that Brady would stomp the Giants and the young quarterback, but in a complete and shocking upset, Eli stood in for his brother as the "Brady Slayer, " and the Giants went home with the win. So will Ryan be the "Brady Slayer" this year? This defiant stand by the Falcons against Tom Brady and the Patriots, with all of the celebration that surrounds it, will certainly make Super Bowl LI worth watching this season!